What are independent events and how to book onto one?
Independent events are events being run by your organisation that are not part of a course. Some examples might be 'Lunch and Learn sessions' or 'company briefings'. They can be in-person, virtual or hybrid events.
These events can be found on the events page, and then simply click on the event tile to book your seat.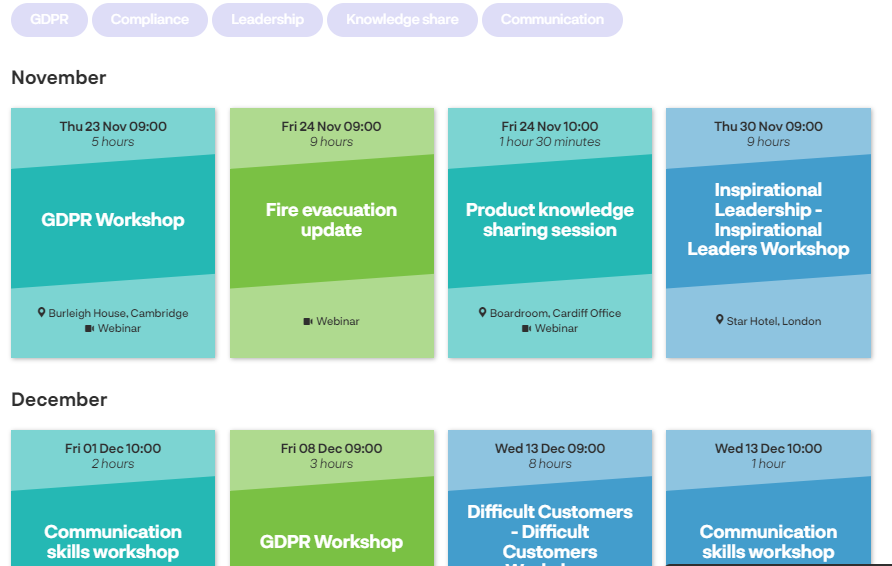 The 'My Calendar' area will display all events you are booked onto.
The 'To Book' area will only display events that are linked to course, and you must book onto.