Issues with viewing content on Internet Browsers
If you are experiencing issues viewing course materials, please do get in touch with the support team. To enable us to help identify the problem we need as much information about your internet browser as possible, follow the instructions below to help you get this information.
1. Click this link https://www.whatismybrowser.com
The page will identify the browser being used and will advise if the browser is up to date. If the browser isn't up to date it's worth updating the browser to see if this resolves the problems you are experiencing.

2. Click on the 'copy URL to clipboard' button and open a new email.
3. Paste the URL link into the text field of the email, along with your details and the organisation you work for. Provide an overview of the problem you are experiencing and attach an image of any error messages you get on screen.
The email address to send the email to is: support@acteoncommunication.com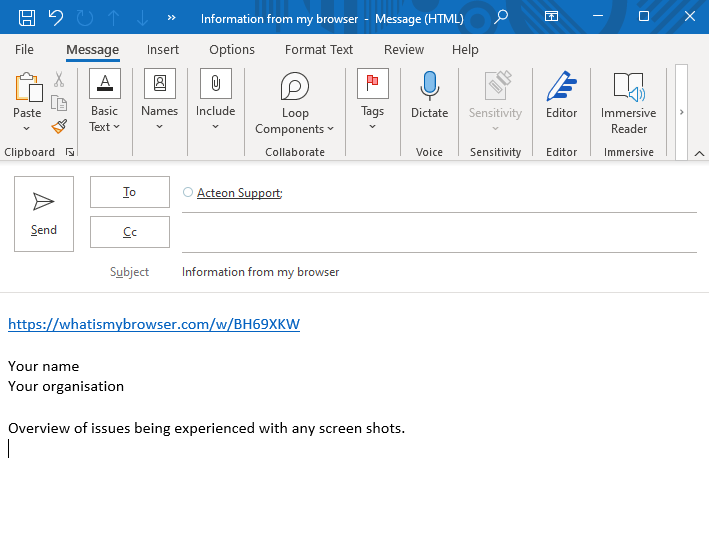 4. The support team will investigate the issue and will be in contact to either ask further questions or to help you to resolve the issue.