Adding a video module
Like other types of modules, a video module will sit inside a course and can be blended with other training opportunities (eg. e-learning, resources, classroom, etc).
1. On the New Module screen, select the Upload a video option.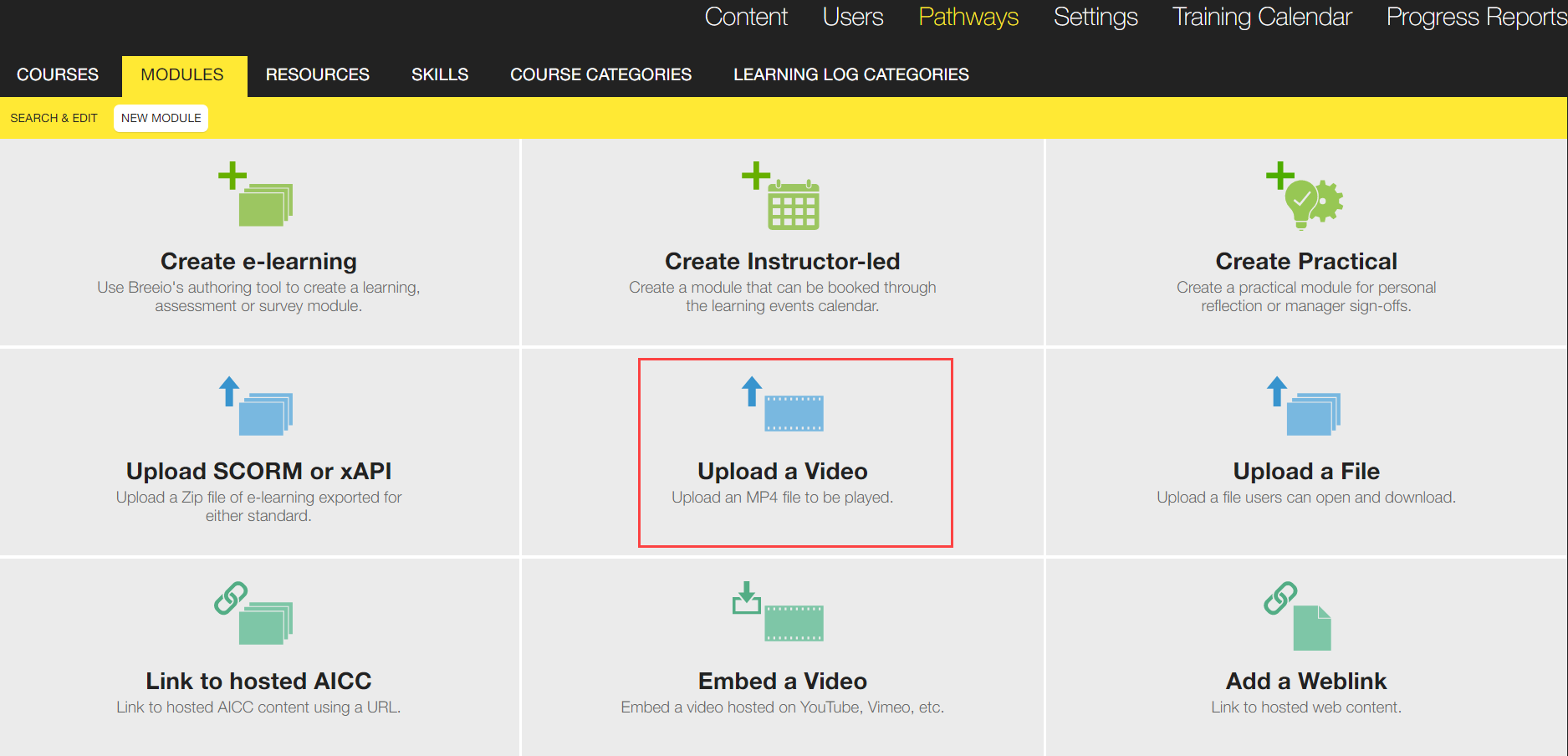 2. Select an MP4 file to upload.
3. The module title will be populated with the name of the file - you can change this.
4. Write a description of the module for learners. (This description appears on the Course page.) If you want a hard line break to appear in the displayed text, use the Return key.
5. Add in minutes the estimated duration of the video.
6. Click on the update button to add the module